Meet the Functional Medicine Team at Elite Personalized Medicine
As a functional medicine center serving Peachtree Corners, Atlanta and beyond, the team at Elite Personalized Medicine empowers patients to take control of their health care. Our comprehensive approach aims to keep our patients healthy and functioning at their highest levels. We accomplish this with our skilled and compassionate team, which includes functional medicine practitioners, chiropractors, IV nutrition specialists and more.
Our team focuses on your whole body and works to uncover the root cause of your symptoms. We then address that cause or causes, and use preventive measures to keep it from happening again. We design your care around your unique needs, as we partner with you to help you feel your best.
Let Our Team Help You in Your Journey to a Healthy Lifestyle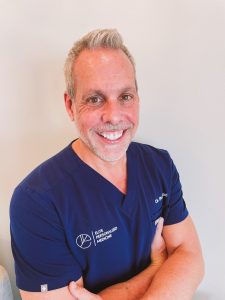 Lee Strickland, D.C.
Chiropractic Care
Dr. Lee Strickland is a chiropractor who graduated from Life University. He has actively served Peachtree Corners and surrounding communities for more than 25 years. He uses a diversified approach to chiropractic adjustment, which means that he selects the technique that is personalized and right for you. 
Dr. Strickland has a great interest in nutrition and in taking a proactive, preventive approach to self-care. He specializes in neck or back pain, headaches or migraines, carpal tunnel and sciatica.
Tane Patrono, FNP-C
Functional Medicine
Tane Patrono is a Family Nurse Practitioner (FNP). She earned her Master of Science in Nursing (MSN) from the University of South Alabama in 2015. She graduated from Kennesaw State University with her Bachelor of Science in Nursing (BSN) in 2009. 
Tane has completed a 2-year residency program in functional medicine and is hormone certified by A4M. Tane's passion for functional medicine started with her own diagnosis of celiac disease. She was misdiagnosed for years until she found a functional medicine provider. She is now living her passion of finding the root cause of disease for others.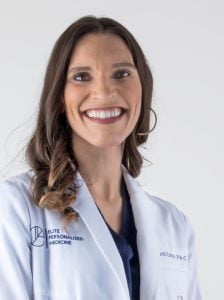 Brandi Eaton, PA-C
Functional Medicine
Brandi Eaton is a Physician Assistant who earned her Master of Physician Assistant Studies from the Medical University of South Carolina in 2010. She received her Bachelor of Science in Biology from Wofford College in 2006. From 2010–2015, Brandi practiced internal medicine for 5 years. She then spent several years at home with her young children.
Now returning to healthcare, Brandi's focus is on functional medicine and a holistic approach. Throughout her career Brandi has educated her patients on how to live a healthier lifestyle. Once she discovered functional medicine – with its foundation on finding the root cause of disease and illness as well as educating patients – she found her match.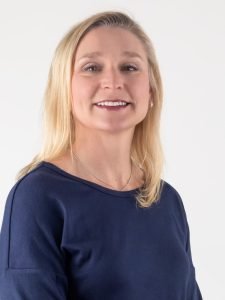 Kim Hochman, CHC
Health Coach
Kim is a Certified Functional Medicine Health Coach, Certified Holistic Nutritionist, Crossfit L2 Certified Trainer and Founder of Live Well RX, LLC – a company dedicated to educating, inspiring and guiding others to optimal health and wellness. From her own personal journey, Kim has made it her mission to empower others to live well.
Kim assists individuals and groups with a holistic approach focusing on lifestyle habits, behaviors and the 5 main pillars of health – functional nutrition, functional fitness, sleep, stress management and community.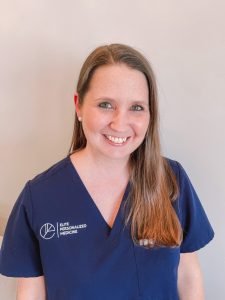 Cathryn Martin, RN
Nurse
Cathryn earned her nursing degree from Emory University and has been practicing as a registered nurse for 19 years. Before joining Elite Personalized Medicine, she spent her career as a labor & delivery nurse. At Elite Personalized Medicine, Cathryn administers lab work blood draws, IV Therapy, IM Injections.
She enjoys creating an ongoing relationship with her patients, and encouraging them on their health journey. Cathryn looks forward to meeting you and supporting you on your wellness journey.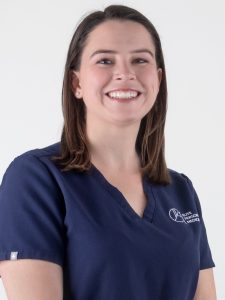 Rachel McComas, RN
Nurse
Rachel achieved her Bachelor of Science in Nursing at Auburn University in 2012. She has been a Registered Nurse ever since. Rachel was a neonatal ICU nurse before joining the Elite Personalized Medicine team. As a nurse, she strives to provide the highest quality patient and family-centered care. 
In 2015 she was a finalist for the March of Dimes Nurse of the Year Award. Rachel enjoys collaborating with her patients to help them feel their best through IV nutrition therapy and injections. Rachel is excited to partner with you on your health journey.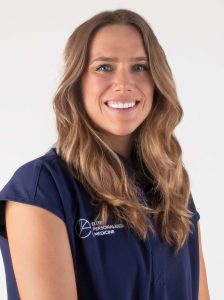 Maddie Swan, RN
Nurse
Maddie graduated from Auburn University in 2019 with a Bachelor of Science in Nursing. Maddie started her career as a Pediatric Nurse at Children's Healthcare of Atlanta, where she continues to provide exceptional care to her patients and families. Maddie is also passionate about nutrition and wellness, holding a Precision Nutrition Certification.
Maddie enjoys approaching patient care from a holistic, functional medicine perspective. At Elite Personalized Medicine, Maddie has found the perfect environment to combine her passion for patient care with health and wellness.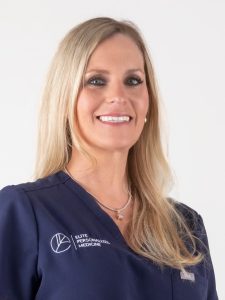 Kim Sullivan
Patient Care Team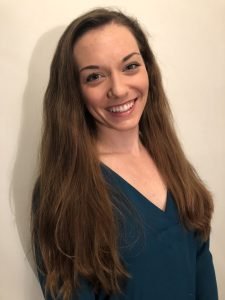 Holly Belcastro
Patient Care Team
Emily Shih
Patient Care Team
Our Team Is Ready to Help You Reach Your Wellness Goals
The team at Elite Personalized Medicine wants to empower you to take control of your health and feel your best while reaching your wellness goals. Get started today by visiting our Peachtree Corners center, or call (770) 416-1070 to request an appointment today.