Elite Personalized Medicine Offers Holistic Health Coaching
At Elite Personalized Medicine, we provide supportive health coaching services to patients at our Peachtree Corners functional medicine center. Faced with the prohibitive costs and uniform approach of conventional health care, many people are looking for additional ways to achieve optimal wellness. Health coaching is one such way of creating and maintaining a broad set of healthy habits – habits that can lead to improved physical and mental fitness.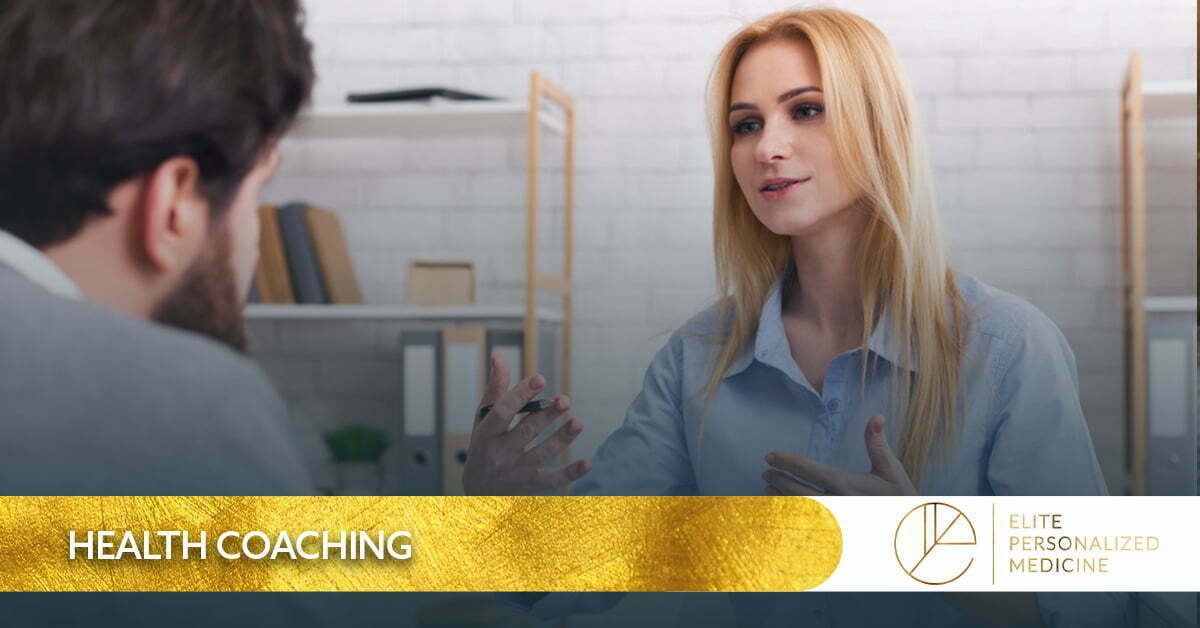 The Value of Health Coaching
Health coaching is a process employing evidence-based knowledge of health, motivation, human behavior and accountability to encourage lifestyle changes. Rather than simply offering general advice, a health coach works alongside a patient to identify the challenges they face in reaching their health goals.
While most people today are aware of the negative impact of dietary issues, stress, anxiety, sleeplessness, smoking and physical inactivity, many primary care physicians treat these issues as supplementary concerns at best. However, health coaching used in conjunction with functional medicine takes a different approach. Your health coach recognizes the importance of integrative health care intended to find and treat the root causes of medical issues.
Health Coaching Improves Our Patients' Lifestyles
Delivers sustained weight loss and weight management.
Identifies and fixes motivational barriers to wellness.
Builds positive habits for tackling chronic disease.
Uses accountability to promote long-term change.
Recognizes the interconnectivity of diet, stress, exercise and sleep.

Provides encouragement and support without judgment.
Personalized Wellness Planning With a Health Coach
Personalization is at the heart of health coaching. Each person faces different obstacles on their wellness journey, from physical challenges to emotional barriers. The role of a health coach is to help each person move closer to their health goals. Through the use of a scientifically-backed, safe and achievable plan, each individual can establish healthy practices that last a lifetime.
Common Questions About Health Coaching
Primary care physicians may provide diet and lifestyle recommendations, but patients often struggle to implement this general advice. In contrast, a health coach is a collaborative partner who supports and motivates you while identifying barriers to good health on a granular level.
Yes. Health coaches provide motivation, in addition to many more benefits. Using communication, goal setting, accountability, positive psychology and individualized support, a coach helps implement long-term behavioral change.
Your health coach should be able to demonstrate that they have been professionally trained. It can also be useful to check reviews and get personal recommendations.
Functional Medicine Health Coaching for Peachtree Corners, Atlanta and Beyond
Elite Personalized Medicine helps patients reach their health and wellness goals through individualized health coaching. We empower people to make long-lasting dietary and lifestyle changes that optimize physical and mental health. To visit our Peachtree Corners center, call (770) 416-1070 or request an appointment now.